Bioscience In Vivo Department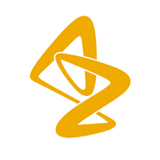 Hays Life Sciences is now looking to recruit a Senior Scientist Pharmacology to join the Bioscience In Vivo Department for a contract assignment beginning 2022-08-15 until 2022-12-21 with a possibility of an extension at AstraZeneca in Gothenburg.
Are you an experienced Scientist ready to apply your skills in a diverse and dynamic company? If your passion is science and you want to be part of a team that makes a bigger impact on patients' lives, then there's no better place to be.
At AstraZeneca, we believe in the potential of our people and make the most of your skills and passion. Respiratory & Immunology is one of AstraZeneca's main therapy areas. From a research perspective we work to understand, treat, modify and ultimately cure respiratory and autoimmune diseases such as asthma, COPD, IPF, IBD, RA and SLE.
We are looking to onboard an experienced histologist with background in image analysis and ideally some pathological assessment. A successful applicant would need to have a drive for innovation and idea generation as well as excellent laboratory skills to join the Bioscience In Vivo Department within the Early Respiratory and Immunology R&D unit located in Gothenburg, Sweden.
The successful candidate will join a highly motivated team that works closely together with other departments focusing on Target Translational Science, Bioscience In vitro assays and Drug Metabolism/Pharmacokinetics to support discovery projects and to drive new exciting research. Are you ready to join us?
What you'll do
Contribute as a vital member of the department and in various working teams to progress our respiratory and immunological drug discovery projects. You will actively take part in scientific discussions, gain input from others and be involved in multiple project meetings to present and discuss experimental plans and data.
This is a partly lab-based role where you will be actively involved in experimental phase of histological analyses, with responsibility to coordinate, perform and evaluate experiments as well as drive the establishment of new techniques. Characterization and validation of target expression and subsequent evaluation of engagement of the target by drug treatment in both patient and in vivo tissue samples will be the key areas of your daily work. You will independently assess and report data with a clear understanding of its reliability, interpretation of findings and draw appropriate conclusions with input from others.
We are looking for a team player with strong background in histology and related image analysis techniques, ideally complemented by some experience in pathology and preclinical drug discovery processes.
Essential for the role
PhD in a relevant discipline (area of Bioscience) ideally complemented by experience of working in a drug discovery environment or molecular pathology laboratory
Strong experimental histology skills in performing immunohistochemistry, histochemistry and in situ hybridization (RNAscope)
Knowledge in histology scoring and histomorphometry
Proven knowledge and experience in image analysis using commercial software solutions
To conduct where appropriate in parallel more than one area of work to agreed timelines
Be respectful, communicate openly and show effective collaborative behavior to obtain high quality study results
Excellent written and oral communication skills, including presentation skills. You are organized and incorporate the views of others in your communication and collaboration
Desirable for the role
Respiratory and immunology disease knowledge, including target and mechanism knowledge and basic understanding of pharmacokinetics
Some experience in pathology
Understanding and experience with molecular biology
Independent experimental design, including understanding of statistical methods, quality control and data reporting/archiving
Good understanding of pharmacology, physiology and immunology
Why AstraZeneca?
At AstraZeneca we're dedicated to being a Great Place to Work. Where you are empowered to push the boundaries of science and unleash your entrepreneurial spirit. There's no better place to make a difference to medicine, patients and society. An inclusive culture that champions diversity and collaboration. Always committed to lifelong learning, growth and development. #899983