Applied Stem Cell Sciences in Discovery Sciences team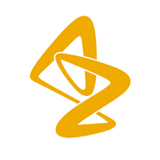 Hays Life Sciences is now looking for a Senior Research Scientist - Stem Cell Biology to join the n the Applied Stem Cell Sciences in Discovery Sciences team for a 1-year contract assignment at AstraZeneca in Gothenburg.
Are you an experienced scientist in the field of pluripotent stem cells (PSC) and neuroscience? Would you like to use your scientific skills to drive the development of stem-cell derived neural models for therapeutic development?
This might be the next challenge for you!
At AstraZeneca in Gothenburg, Sweden we have an exciting opportunity for you to join us in the Applied Stem Cell Sciences in Discovery Sciences, Biopharmaceuticals R&D, as a bench-based Research Scientist to be a key player in developing stem cell models for neuroscience applications.
The role
You will be based in Gothenburg Sweden, working alongside our stem cell scientists, disease area specialists and genome editing group. Using your strong knowledge and experience in stem cell biology, cell model development, and primary cell culture you will have the opportunity to work on in vitro assay development for neuroscience applications. This includes culture and differentiation of induced pluripotent stem cells (iPSCs), primary neuronal cultures and carrying out gene editing experiments where necessary.
The role is focused on laboratory-based activities. Your biggest impact will be through significant contributions to the practical delivery to projects in compliance with AstraZeneca corporate responsibility, policies and relevant safety standards.
It is essential to have good social and communication skills, be collaborative and a strong team player. Candidates should be able to work independently, take own initiatives and have a positive, goal oriented and problem-solving attitude.
Good organizational, data management and documentation skills are required, and you should be comfortable in presenting your results. English language is required, both spoken and in writing.
Key Skills and Responsibilities:
BSc/MSc/PhD degree with significant experience in Neuroscience, Developmental Biology or Cell Biology
Proven experience with human PSC biology and differentiation to neural cell types
Experience with primary neuronal cultures
Experience in developing biochemical and cell-based assays in primary and PSC-derived neurons, introducing agents by viral transduction or transfection.
Proficiency in cellular and molecular biology techniques, including qPCR, ELISA, Western blotting, Flow cytometry, routine immunofluorescence and IHC staining
Perform in vitro studies to investigate the effects of CRISPR-based gene editing on gene and protein expression and cellular readouts.
Effectively collaborate within a matrixed research team to facilitate the success of projects. Maintain complete experimental records.
The following skills are highly desirable:
Experience with CRISPR gene editing, clonal cell line generation, and NGS library prep
Expertise with liquid handling automation technologies
Experience of setting up cell based pharmacological assays